Meet the Marshall County Health Department Director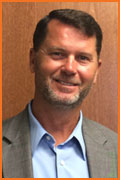 I am honored to serve Marshall County as Public Health Director. In the three years I have served in this role, the Marshall County Health Department has faced and overcame a mirage of challenges. The latest and most notable challenge is the COVID-19 pandemic. COVID-19 has dramatically affected the lives of every citizen. However, the Marshall County Health Department was here planning our response before the public even knew of COVID-19. I am proud to say these efforts have helped mitigate the pandemic ultimately keeping the rates in Marshall County amongst the lowest in the state. As we continue to battle COVID-19, we are also still committed to improving health outcomes in our community.
Health outcomes consist of (1) our mortality rate, which measures how long we live, and (2) our morbidity rate, which measures how well we live. We are measured and rated overall based on these two factors. While Marshall County normally ranks within the top 20% in Kentucky, we feel we can do better. We are dedicated to helping our community become one of the healthiest in the state and the nation. A few of our accomplishments include completing requirements for national accreditation, providing a state-of-the-art interactive Community Health Assessment and Community Health Improvement Plan, and implementing evidence-based programs. We are also blessed to have strong community partnerships; we cannot do this alone. Once again, I am honored to serve as Public Health Director and proud to be a part of this great team!
Billy Pitts
Public Health Director